Why You Should Hire an Outside General Counsel for Your Business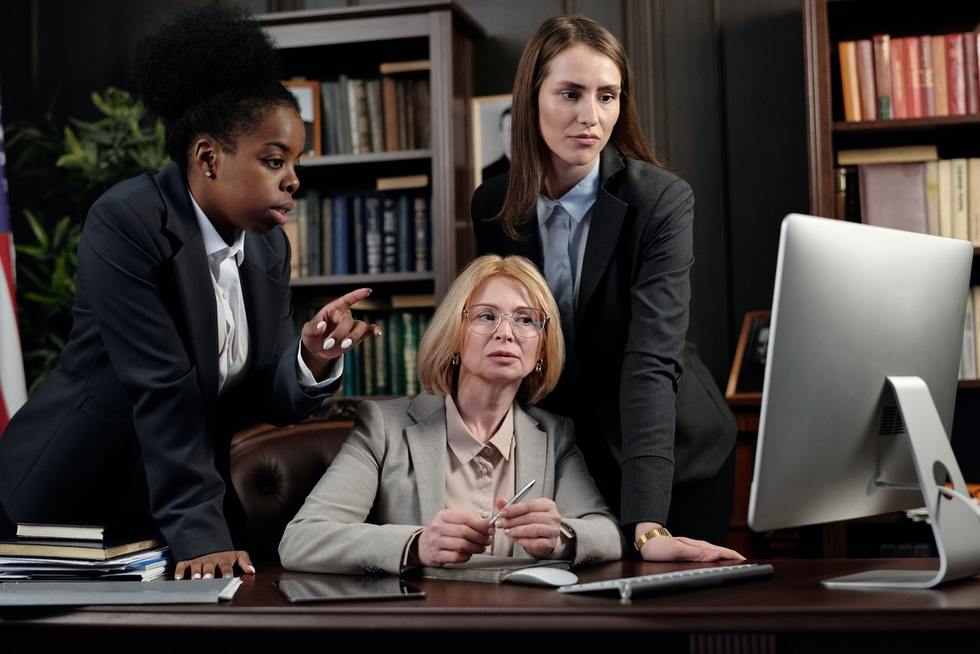 If you're a business owner, you're well aware of how your company's stable legal situation could turn on a dime. All it takes is an overlooked issue concerning regulatory or employment law compliance, a sour business deal, or the accidental use of another's intellectual property. Any of these situations could upend what you've worked hard for years to create.
You know having an in-house legal team can help you keep an eye out for trouble. Maybe you've yet to hire someone because you can't justify the need or cost of bringing an attorney into the fold, or perhaps your existing legal team is already saddled with other obligations. So, what can you do when you find yourself in need of consistent legal support but don't want the commitment of hiring a new employee?
Answer: hire an outside general counsel.
WHAT IS AN OUTSIDE GENERAL COUNSEL?
An "outside general counsel" does what it says on the tin, so to speak. They are a licensed attorney contracted from outside of your company and provide it general legal support. Often paid on a retainer, a lawyer providing this service can be a financially expedient option for startups, small businesses, or companies with overburdened legal departments.
WHAT CAN THIS ATTORNEY DO FOR MY COMPANY?
An outside general counsel can do anything an attorney might do for your company.
This means your outside general counsel can fulfill three important roles for your company:
Legal Consultant: Staying vigilant about your company's legal status and identifying potential issues that can be intervened with before they snowball into more serious matters. If executives have questions about the potential legal ramifications of certain decisions, an outside general counsel can provide advice based on legal research.
Legal Representative: Your outside general counsel becomes your company's legal representative. That often means they can conduct the legal actions necessary on your behalf during situations like responding to legal claims against your company, undergoing litigation, or facilitating important business transactions.
Legal Service Provider: When you need to draft or review a contract, an outside general counsel can provide this and virtually any other legal service you need. They can also help you form new businesses, apply for permits, register your trademarks, and more.
When the need for consistent legal support for your company arises, retaining the services of an outside general counsel can mean filling the gap between hiring in-house counsel or working with an attorney on a single issue at a time.
A TRUSTED OUTSIDER'S PERSPECTIVE ON YOUR BUSINESS
Not only can an outside general counsel keep your business' legal situation under control, but their perspective as an outsider looking in can be just as valuable. Because the attorney you hire on retainer is effectively a contractor, they're free from feeling emotionally invested in your company. That doesn't mean your outside general counsel can't or shouldn't want you to succeed – in fact, it's probably best to avoid working with someone who seems unsupportive of your business goals. However, having someone who's ultimately divested of a stake in your company beyond their retainer can mean getting raw, honest, and objective advice.
When it comes down to it, an ideal outside general counsel is someone who supports your business goals with honest legal advice that can help you accomplish them.
THE BROWNE FIRM CAN SERVE IN YOUR COMPANY'S BEST INTERESTS
When you need an outside general counsel as a cost-efficient solution to meet your business' needs, turn to The Browne Firm for help. Our legal support means benefiting from our experience in business law matters such as contracts and intellectual property, among other needs you may have. We often help entrepreneurs, small business owners, and entertainment professionals.
If hiring an in-house attorney is infeasible or cumbersome given your business' current situation, The Browne Firm can fill the gap with our outside general counsel services.
To get started, contact us online or call 914-331-7881 today to request a consultation.