PROTECT YOUR BUSINESS AND YOUR BRAND!
Get Instant Access to This Essential Trademark Guide Packed with Information You Absolutely Must Know
Key Takeaways:
Whether you're still in the planning stages or you've been in business for decades, you NEED a solid understanding of trademarks.
Too many businesses lack proper protection—can you afford to take that risk?
This is the ultimate guide to trademarks:
Simple definitions of trademarks and copyrights
Easy-to-understand explanations of common law versus federal registration
A must-have Trademark Timeline of the entire process. . . and more!
Building a brand takes time, but without proper protection, bad actors can quickly take a wrecking ball to what you worked so hard to create.
Whether you are an- entrepreneur, artist, musician, creator…
tradesman, retail, out in the field, in the office…
brick-and-mortar or online…
serving a local or international market…
YOU NEED TRADEMARK PROTECTION!
Don't wait to take action.
About the Author: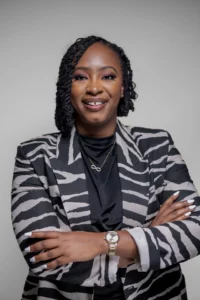 Authored by Danielle Browne, the founder of The Browne Firm PLLC, this eBook is informed by her vast experience in estate planning, Medicaid planning, and her deep commitment to strengthening her community. Danielle is a trusted legal advocate in New York, and she understands the importance of protecting generational wealth and making sound Medicaid plans.