Navigating Medicaid Planning:
A Comprehensive and Essential Guide Offered by The Browne Firm, a Leading New York Law Firm
Navigating the intricacies of Medicaid planning and asset protection can be daunting. But with The Browne Firm, a premier New York law firm experienced in Medicaid planning, you're in good hands. Our new eBook, "Navigating Medicaid Planning: A Comprehensive and Essential Guide to Protecting Your Health and Your Assets," is here to be your guiding light. 
About the eBook:
This essential guide is a must-read for those looking to protect their assets while navigating Medicaid planning in New York. You'll gain insights into Community Medicaid, Institutional Medicaid, their eligibility requirements, asset transfer rules, and strategic planning methods. 
Key Takeaways:
By reading this brief but info-packed eBook, you will learn and understand: 
Differences between Community Medicaid and Institutional Medicaid

 

Eligibility requirements for Medicaid in New York

 

Complex rules of asset transfers and the look-back period

 
Strategies for effective Medicaid planning and asset protection

 

Common Medicaid planning mistakes to avoid

 
About the Author: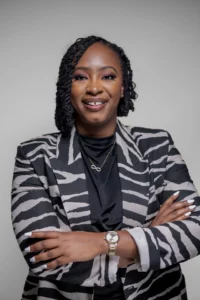 Authored by Danielle Browne, the founder of The Browne Firm PLLC, this eBook is informed by her vast experience in estate planning, Medicaid planning, and her deep commitment to strengthening her community. Danielle is a trusted legal advocate in New York, and she understands the importance of protecting generational wealth and making sound Medicaid plans. 
Testimonials:
Our clients have benefited from the professional guidance provided by The Browne Firm. Read their words to understand the value we offer. 
"My family and I used the Browne Firm to deal with our mother's estate and the experience was awesome. Danielle was informed, experienced and knowledgeable in assisting us with completing all the paperwork. She was extremely professional and really good about following up. I would definitely recommend them."
"Danielle provided amazing services, she went above and beyond expectations and thoroughly explained every step of the process. She was very punctual to meetings and with her services. Because of her, I am confident that my kids and family will be taken care of when I am gone. It was a pleasure working with her and I've already recommended clients to her.""
"I used The Browne Firm for estate planning and Danielle is amazing!  Super thorough, educated me through the process and super responsive when I had a question.  I would highly recommend you use this business for your estate planning needs and I felt her price was reasonable. It's quite the investment for your future and posthumous."
"We contacted Danielle to help us with our estate plan. We have a special needs child and wanted to make sure that we were making the right choices with regard to his needs and the the needs of our other children going forward. Danielle took time to explain the process to us, gave us options, advised us on our options, and handled our estate needs from start to finish. She was responsive, pleasant, knowledgeable, and the consummate professional. She never rushed our process. Should we need additional estate planning work in the future, we will contact her immediately and will recommend her to our friends and family. Thank you for everything."
"The Browne Firm has been a tremendous help to me. Danielle is extremely knowlegable in her field.  Understanding legalities can be challenging. She is patient and makes sure you understand the information presented to you. I would highly recommend The Browne Firm to anyone."
"I requested help in creating an Estate Plan, I felt it was complex but Danielle was able to guide me and took alot of pressure off my shoulders. Even when I had alot of questions, she answered them with grace.  I would recommend her firm to help you with this important document!! If I forgot to say thank you, Thank u Danielle!!"
"Danielle is and has been very professional, ready to answer any questions no matter how trivial I thought they were. I wouldn't hesitate for a moment to recommend her to anyone who needed a lawyer"