Get Instant Access to Essential Estate Planning Information You Can't Live (or Die) Without
You've heard about estate planning but haven't taken the first steps to get yours started. You wonder, Do I even need an estate plan? Maybe I'll need one someday, but do I need one now?
Key Takeaways:
In this brief but information-packed primer, you'll quickly get answers to your most pressing questions, simple explanations of essential estate planning documents, and clarity about how to get started—and when.
You'll learn:
The truth about 4 dangerous estate planning myths
Straightforward explanations of complex terms like Power of Attorney, Health care Proxy, Guardianship, and Division of Assets
Clarity about wills versus trusts and their impact on probate, privacy, and asset management
There's more at stake than you think. If you want to be absolutely certain your assets and property will be passed down to your loved ones (without making them suffer through the long and expensive probate process), if you want to protect them from lawsuits and financial predators after you're gone, and if you want to have a say in how your end-of-life medical care is handled, you MUST read this.
About the Author: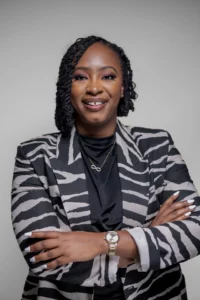 Authored by Danielle Browne, the founder of The Browne Firm PLLC, this eBook is informed by her vast experience in estate planning, Medicaid planning, and her deep commitment to strengthening her community. Danielle is a trusted legal advocate in New York, and she understands the importance of protecting generational wealth and making sound Medicaid plans.