The Importance of Trademark Monitoring Services in Protecting Your Intellectual Property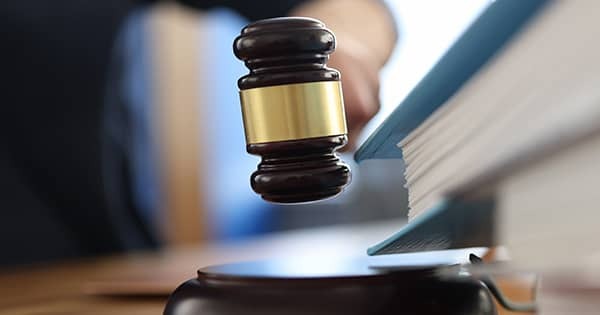 In today's competitive business landscape, a trademark isn't just a name or a logo—it's an asset. And like any other valuable asset, your trademarks require constant monitoring and protection. Registering a trademark is an essential first step, but the work doesn't end there. You would never expect your home to stay constantly protected simply because you installed an alarm system—you know you have to keep it activated to guard against potential threats. The same goes for protecting your trademark.
Too few entrepreneurs and brand owners understand just how much risk there is in taking their eyes off the ball. Especially in today's competitive business landscape, a trademark infringement is not a mild inconvenience. It can severely damage your brand's reputation and cause a significant financial setback. That's where trademark monitoring services come into play. This article will delve into the critical role these services play in intellectual property protection.
HOW CAN MY BRAND BE AT RISK IF IT HAS BEEN TRADEMARKED?
This is a very good question. Sometimes, a company might submit an application to trademark a name, logo, or slogan that is very similar to yours. Often, these are innocent mistakes, and they're caught by the trademark examiner during the review process. But between human error and the sheer volume of applications submitted every year, it's no surprise that some conflicting marks slip through the cracks and are approved.
At that point, fighting to defend your brand becomes more costly, complicated, and time-consuming. It's far easier to stop a conflicting mark from being registered than it is to stop it from being used once it's been approved. That's why it's so important that you know about potentially conflicting marks as early as possible, and you can do that with Trademark Monitoring Services.
WHAT ARE TRADEMARK MONITORING SERVICES?
Trademark monitoring services are designed to keep an eye on the trademark landscape for any potential infringements or conflicting applications by tracking applications before approval. Comprehensive monitoring services will include the following:
Search of federal trademark filings with the United States Patent and Trademark Office (USPTO)
Search of state-level filings in each of the 50 states
Search of international filings with the World Intellectual Property Organization (WIPO)
Detailed reports on potentially conflicting mark applications
Opposition deadlines for all potentially conflicting marks
Legal recommendations about actions to take
Could you perform searches of all these filings yourself? Not without making it a full-time job! Specialized software and smart algorithms that check many variables across 45 classes of goods and services help ensure even potential conflicts are identified and can be assessed by you and your legal counsel.
WHY DO YOU NEED TRADEMARK MONITORING SERVICES?
If you're serious about growing your brand, you must be diligent about protecting it against both accidental and malicious threats. Here are four critical reasons to monitor your trademark.
Prevent Infringements
Without regular monitoring, you may not become aware of an infringement until it's too late. Early detection can make it easier to resolve the issue before it escalates, saving you time and money.
Maintain Brand Integrity
Consistent monitoring ensures that your brand remains unique and avoids dilution. This is especially crucial for small businesses and startups that are in the process of establishing their brands in the market.
Enable Global Reach
With the growing importance of online markets, businesses can no longer afford to focus solely on domestic trademark issues. International searches like those provided by the World Intellectual Property Organization (WIPO) are crucial in today's globalized economy.
Maximize Legal Recourse
Timely detection allows you to take appropriate legal action before statutory deadlines expire, thereby safeguarding your intellectual property rights.
Perhaps you're just starting out and don't know how big your brand can get. Maybe you think you'll only operate in a local service area, and the idea of expanding into other cities, states, and countries seems like a pipe dream. It's possible you haven't yet explored adjacent markets and new services and goods you will provide in the future. As a result, you may think monitoring threats against your trademark is a luxury purchase and not really necessary. But in an increasingly online and global business environment, smart business owners plan and prepare for the worst and the best in anticipation of brand success!
HOW WE CAN HELP: OUR SERVICE TIERS
At The Browne Firm PLLC, we're passionate about providing Trademark Monitoring Services to businesses of all sizes and at all stages. Your brand deserves protection whether you're a fledgling startup, a well-established market presence, or anywhere in between. We understand that each business has unique needs and budgets, and that's why we offer trademark monitoring services with flexible options:
Monthly Service
Our monthly monitoring service includes dynamic database searches, bi-weekly reviews, and reporting of conflicting marks for a low pay-as-you-go fee starting at $125/month (plus a $250 onboarding fee).
Annual Service – Best Value
For those who prefer a long-term commitment to protecting your trademark, our annual service waives the onboarding fee and offers comprehensive searches, bi-weekly reviews, and reporting at an unbeatable price.
Semi-Annual Service
Like the annual plan, the semi-annual service offers the same comprehensive package without the onboarding fee, giving you flexibility without compromising on quality.
THE BOTTOM LINE
Trademark Monitoring Services are not just an option and they're not just for the big guys–they are an absolute necessity for small businesses, startups, and individual entrepreneurs at every stage. They provide a much-needed line of defense in intellectual property protection. By identifying potential infringements early, you can take timely, effective action and protect the brand you're working so hard to build.
Are you interested in learning more about how The Browne Firm PLLC can protect your mark? Contact us today to discuss the best plan for your needs.