Why You Might Want to Hire Someone to Be Your Registered Agent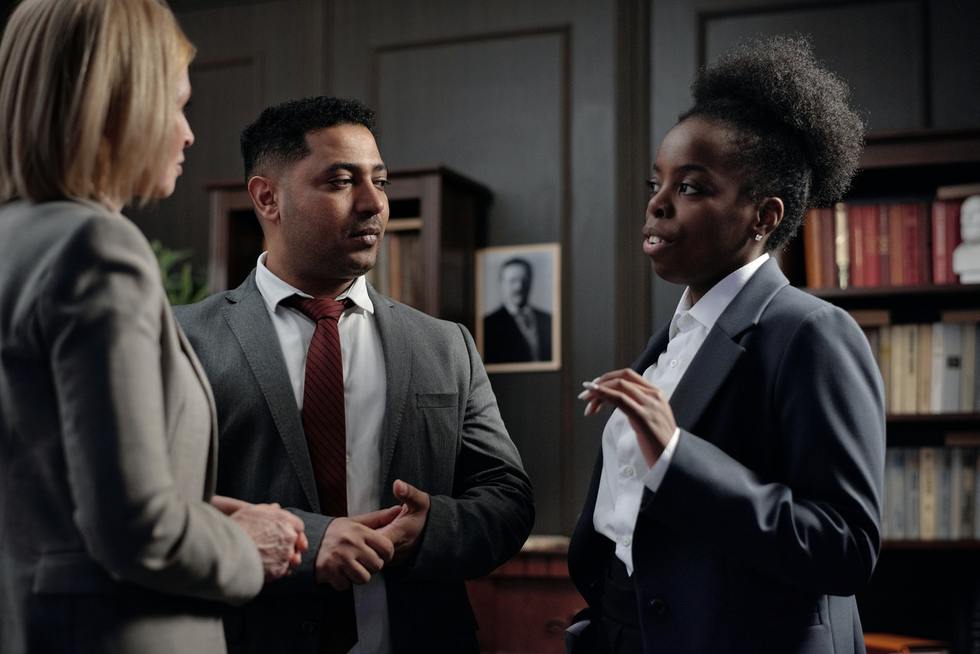 If your business is registered with the state, you are required to name a registered agent at the time of registration or incorporation. A registered agent is a person who receives legal and tax documents on behalf of your business. You or other people in your business can serve as the registered agent, but doing so raises a few potential issues. To avoid those issues, you can hire an attorney or company to serve as your registered agent.
Registered agent services are inexpensive and can provide an added layer of professionalism. A registered agent is required in every state where your business operates for as long as it is in operation. You can change your registered agent at any time.
WHAT DOES A REGISTERED AGENT DO?
A registered agent acts as an official point of contact for a business. Agents receive important correspondence sent to the business, such as government compliance notices, tax documents from the state, and legal notices (e.g., a notice of legal action against the company or a subpoena).
State laws require an incorporated or registered business to name a publicly accessible agent to receive such correspondence. Depending on the state, a registered agent may also be known as a statutory agent or an agent for service of process.
DOES MY BUSINESS NEED A REGISTERED AGENT?
There are several different business structures you can choose for your business, including a sole proprietorship, a partnership, a corporation, and a limited liability company (LLC). Each type is categorized as either a common law entity or a statutory entity.
You are not required to file any paperwork with the state for common law entities. Sole proprietorships and general partnerships are common law business entities. You do not need a registered agent for them.
Statutory entities require formal state registration. You have to file documents with the state, disclose certain information about your business, and name a registered agent. Corporations, LLCs, limited partnerships, and limited liability partnerships are statutory business entities.
WHAT ARE THE REQUIREMENTS FOR A REGISTERED AGENT?
While every state requires a statutory business entity to have a registered agent, the requirements for an agent vary by state. In general, most states require a registered agent to meet the following conditions:
Be a resident of the state where the business is registered and be at least eighteen years of age (if the agent is an individual)
Be registered in the same state where the business is registered (if the agent is a company)
Have a physical address (i.e., not a PO box) in the state where the business is registered
Be available during regular business hours to receive documents
Ensure that you understand the registered agent rules in every state where your business operates (note that what constitutes doing business in a specific state can vary). Noncompliance with state registered agent laws carries consequences. For starters, you may not be able to register or incorporate your business without a qualified agent. If you fail to maintain a registered agent in accordance with state laws, the state could assess fees, penalties, and even dissolve your business. In some states, the owners of LLCs and corporations not in good standing with the state can lose liability protection.
More practically, you need an agent who can properly do the job so that you are up to date on notices. If your agent is derelict in their duties, you may not receive notice of a lawsuit against the company or may miss out on a tax document that demands immediate attention.
CAN I ACT AS A REGISTERED AGENT FOR MY BUSINESS?
Anyone can be a registered agent for your business, as long as they meet the legal criteria. This includes you and other members of your business, such as business partners, corporate officers, and employees. It could also be a trusted person outside your business. However, your business cannot serve as its own registered agent. It must be an individual from the business or a third-party individual or service provider you hire to serve as your agent.
WHAT ARE THE BENEFITS OF HIRING A REGISTERED AGENT?
At start-up, it may be faster, easier, and cheaper to just name yourself or another member of the company as its registered agent. But there are some reasons why you might want to use a third-party registered agent:
Time and effort: Small business owners have a lot on their plates. Receiving company mail may not seem like a big investment of your time, but if you are frequently out of the office on business trips and meeting with clients, you may not be around to receive time-sensitive documents. A registered agent can make sure that any official correspondence is opened right away and made available to you for immediate response.
Compliance: A professional registered agent does more than review the mail for you. They can implement a system that keeps your documents and deadlines organized. For example, an agent can create an online calendar that notifies you of upcoming due dates, like tax filings and annual reports. They can also create copies of documents in the cloud that you can access anytime and anywhere.
Privacy: Remember that a registered agent's address must be publicly accessible. That means that if you are the registered agent, your personal address becomes a matter of public record. This might not matter as much if your business is not home-based, but it could still make your address available to In addition, some legal notices are delivered by law enforcement officers. Having your agent at a separate location can avoid any awkward interactions in front of clients.
Low cost: Hiring a registered agent usually costs only a few hundred dollars per year at most. Time is money, and the time you save by outsourcing this service—not to mention the noncompliance risks you could avoid by having a dedicated agent—may be well worth it. In addition, the fees you pay to a registered agent are a tax-deductible business expense.
RECOMMENDED READING
Business Trusts 101: What Entrepreneurs Should Know About Using a Business Trust
How to Protect Your Business From Lawsuits
What Small Business Entrepreneurs Need to Know About Thriving in a Post-Pandemic Economy