What You Need to Put in Your "when I Die" Folder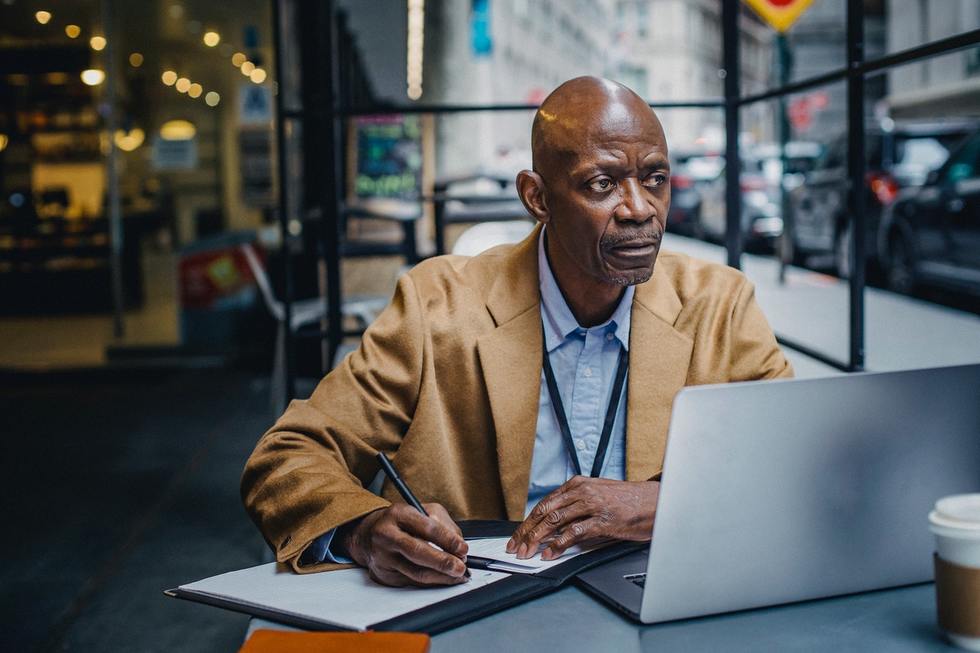 The discussion with loved ones on how to deal with your affairs after you are gone is unsettling for most families. While it may sound morbid, creating a "When I Die" folder will reduce the burden on your loved ones and save them time and money.
Most people believe that a will or trust is all they need to leave behind. But without other important information, an estate can be difficult to probate or administer. Your survivors will also need to know about your bank accounts, mortgage documents, bills that need to be paid, and so on. Without comprehensive pre-planning, your family may have to spend weeks if not months to get all the documents in order—and at a time when they are grieving and vulnerable. Nothing is more time-consuming than sorting through another person's mail, searching file cabinets for a copy of a will, and hunting down passwords to access bank accounts to pay bills. Putting together a "When I Die" folder will eliminate most of these headaches for those you leave behind.
If you think that you don't have enough assets to require such a folder, the opposite is true. A "When I Die" folder is about much more than your assets; it should include important documents, debts, funeral or memorial arrangements, passwords, letters to loved ones, and more.
LIST OF WHAT IS NEEDED IN YOUR "WHEN I DIE" FOLDER
As estate planning attorneys, we recommend the following be included in your "When I Die" folder to assist your family and loved ones in administering your estate.
Vital records. Have copies of your important documents available to prevent your family from needing to request them from vital records. These documents can include birth certificates, marriage certificates, divorce certificates, and death certificates of a predeceased parent, spouse, or child. Also include any military service documents. If you are concerned about keeping sensitive records all in one place, you could keep instructions to enable your loved ones to find the documents when they are needed.
Driver's license and social security card. You should also include copies of your driver's license and social security card.
Real estate documents and deeds. Don't forget about real estate documents, deeds, mortgage, and tax information.
Financial accounts. Make a list of all financial institutions where you have bank accounts and investments. Include the name on the account, the account number, and the type of account (i.e., checking, savings, investment, retirement, and so on). If possible, include a copy of a statement. If you access the accounts online, include the login credentials (username and password). Include copies of recent tax documents.
Insurance policies. Make a list of all life insurance policies you might have. If you have a copy of a statement, that would be useful. If you access the accounts online, include login credentials (username and password).
Lawyer, accountant, and advisors information. Even your closest relatives might now know who your lawyer is, so be sure to include contact information for your attorney as well as your accountant and any other advisors, if you have.
Advance directive. A signed advanced directive declares what decisions should be taken for your health if you are incapacitated and unable to decide for yourself.
Durable power of attorney for finance. This is where you choose an individual to make financial decisions on your behalf if you were to be incapacitated and unable to do so yourself.
Debtor information. Gather the details about your credit cards and loans. Also include any membership dues you pay on a regular basis.
Funeral instructions. Family members often have no idea whether their loved one would prefer burial or cremation; it's helpful to keep written instructions along with funeral insurance and plot documents if there are any. It's also useful to provide detailed information on how you would like to be remembered, whether it is a memorial service or a more traditional funeral.
Home details. Put together a document that details where you keep your car keys, gate codes, hide-a-key location, and garage door openers and codes. Also include the location of any safes and the combinations to access them.
Don't make the mistake of keeping all your documents on a computer that your family is unable to access because they don't know your login information. The best way to keep passwords of your phone, computer, email, and social media accounts is with an online password manager.
Letters to loved ones. A letter is a beautiful way to say goodbye. After you are gone, a letter is a keepsake in which loved ones can find solace and honor your memory.
Be sure to talk to an estate planning lawyer about making or updating your estate planning documents to ensure you've covered all your bases. Be sure to tell your spouse or another trusted individual where they can find everything.
UPDATING YOUR ESTATE PLAN
Many people review their estate plan at a regular frequency, often when they review their whole financial plan. This can be done annually, semi-annually, or quarterly; for estate planning specifically, the general recommendation is at least every three years or when there is a life event, such as a birth, death, or marriage or divorce.
Whether you are just getting started or your existing estate plan needs to be updated, contact New York City estate planning attorneys at The Browne Firm. Call us today at 914-430-4348 to schedule a consultation.
RECOMMENDED READING
New Yorkers Need An Advance Directive
Make Sure Your Children — Not Their Creditors — Get Inheritances
Your Time Is Precious – Get A Jumpstart On Building Your Estate Plan Today!