Top Legal Considerations for Podcasters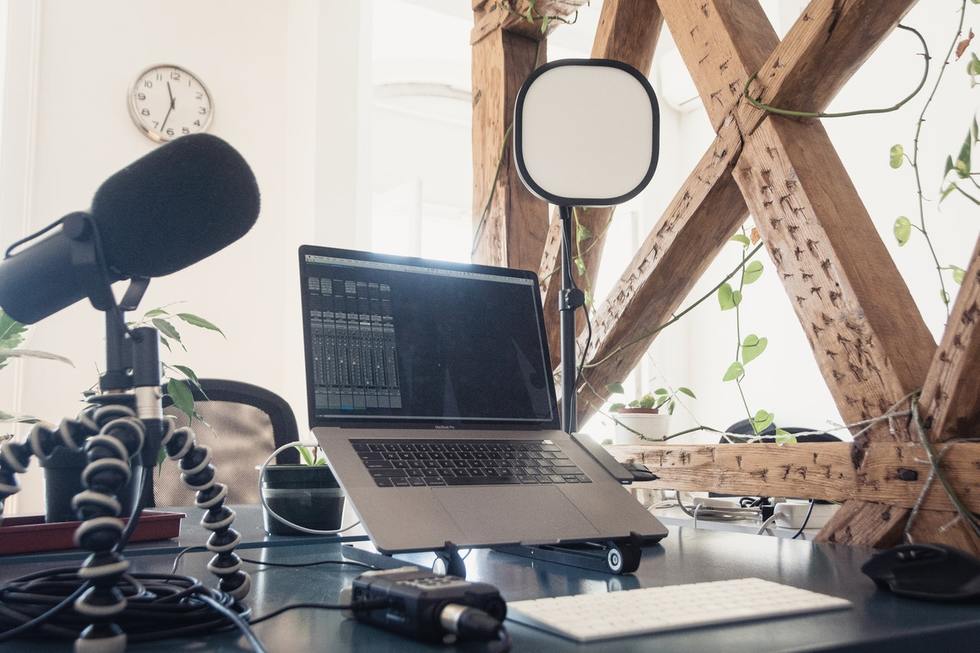 So, you've decided to get in on the creative outlet that many people seem to be embracing these days—podcasting! To be sure, this is one of the most efficient ways for almost anyone to record their thoughts and distribute them to anyone interested. Whether you want your podcast to be a hobby, side hustle, or primary source of income, there are a handful of important legal steps you need to take so your podcast and any compensation realized through that endeavor are set for the long term.
Protect your podcast's intellectual property. At the outset, the most important assets you have are intangible things like trademarks and copyrights. To preface this, we recognize that choosing a name for your podcast is one of the most enjoyable parts of the setup process. Before you hit the ground running with your podcast, though, you should conduct a thorough trademark search to make sure the name you want to use is actually available. In other words, you don't want to sink time and effort into a brand only to find out that using it is infringing on an existing trademark.
When should you apply for trademark protection? Before your podcast and brand start gaining name recognition, for sure. That lowers the chances of someone benefiting from your brand's goodwill.
Have contracts with your co-hosts and guests. This important legal consideration dovetails with the first one. Once you record a podcast episode, the episode itself is copyrighted material. Like a trademark, a copyright is another form of intellectual property protection. Generally, anyone who speaks on your podcast can be considered a copyright holder. Have a contract with anyone who appears on your podcast that waives their rights as a copyright holder.
For co-hosts, you might want to think about incorporating as a limited liability company (LLC)  with the state of New York. In the operating agreement, you should lay out the process by which either co-host may leave the podcast, how disputes should be resolved, and who owns the podcast episodes. Many podcasters form an LLC to hold intellectual property and, generally, conduct business associated with the podcast. Forming an LLC also shields your personal assets from the podcast's liabilities.
Put disclaimers and disclosures in place. Your podcast may, in the future, gain sponsors or enter into affiliate relationships. Those are two common ways podcasters monetize their podcasts. In either situation, you need to let your audience know about this commercial relationship. For example, you might begin each episode with, "this podcast is brought to you by…" or mark the midpoint of each episode with a similar disclaimer.
Another disclaimer you should think about including has to do with the subject matter you cover. Depending on what you discuss, you should make it clear to your audience that you are not a physician, dietitian, or attorney and are simply offering general advice.
Put privacy policy and terms & conditions on your website. Perhaps your podcast just lives on Buzzsprout, Stitcher, SoundCloud, Squarespace, or another popular hosting platform. Or, if you're interested in growing a strong brand, you might create a website for your audience. If you do create a website, be sure to have a privacy policy and terms & conditions. A privacy policy lets website visitors know which information you collect from them, how you use that information, and how you keep that personal information safe. If you anticipate people tuning in from across the pond, make sure everything on your website having to do with your privacy policy is in line with the European Union's General Data Protection Regulation.
The terms and conditions section on your website is a contract between you and visitors. It lays out the general expectations (including restrictions and limitations) for how visitors are to use your website. Common language used in terms and conditions includes, "By using this website, you agree to all terms and conditions contained below, including (1): refraining from re-publishing any creation of [insert your podcast's name] Media, LLC…" and other important terms. While terms and conditions aren't often legally required, The Browne Firm strongly recommends having this section on your website.
While we covered a great deal of ground here, there are certainly other legal considerations you need to address before you begin podcasting to the masses. The Browne Firm has experience helping creatives become business owners and business owners become successful. Call your Westchester County business attorney at 914-331-7881 to discuss your options with our legal team today.