Starting a T-Shirt Company? You Have Urgent Intellectual Property Needs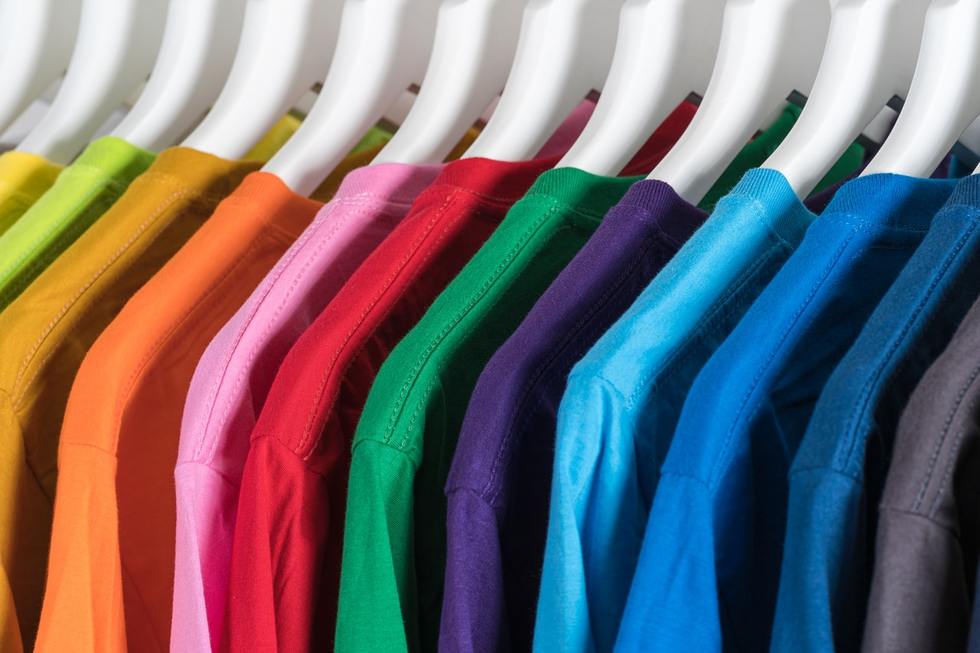 Protecting your t-shirt company's intellectual property might seem like an abstract or obscure consideration right now; as the owner of a startup, your main concern is keeping the profits coming in. This blog, however, will explain you need to prioritize trademark AND copyright protection for your t-shirt business and provide examples that illustrate the importance of doing so.
PROTECT YOUR BRAND THROUGH TRADEMARKS
For your t-shirt company to survive and thrive, you need to create and nurture a memorable brand. Once you have a name for your company that doesn't infringe on any existing trademarks, you need to start using it in commerce to start creating goodwill and brand recognition. This will become your trademark; the main purpose of a trademark is to help consumers identify the source of particular products or services. A common item to be trademarked that helps consumers do this is a company's logo.
Are you required to formally register your trademarks with the U.S. Patent and Trademark Office? No. You do receive limited rights (referred to as "common law" rights) for your unregistered trademarks, but your protections are much stronger if they are federally registered.
If you choose not to federally register your trademarks, you are able to enforce your trademarks only in your immediate geographic area. Let's say, for example, that you start a t-shirt company called Dapper Threads. You experience some success with your business, and, for years, you have a following in Greater New York, due in large part to your brand's memorable name and logo. However, someone located in the Baltimore area starts a company called Dapper Threadz. People from the New York area who take vacations farther down the Eastern Seaboard might come across this company's t-shirts and believe that you've expanded your product line when, in fact, someone has taken advantage of your brand's goodwill.
Because you never sought federal trademark protection for Dapper Threads, you are not able to sue this person in Maryland because your brand's protection is geographically limited. Registering your marks with the USPTO is extremely important if you want to expand your company's market. Not doing so puts a cap on your profits.
PROTECTING YOUR COPYRIGHTS
So, you've taken steps to protect your t-shirt brand through trademarks. What about your company's individual t-shirt designs? In these situations, you need to register these one-off works as copyrights.
Equally important is making sure that you own the copyrighted material that graphic designers and other independent contractors create for you. Let's say you find someone on Twitter who is an aspiring t-shirt designer and you want to give them a shot at designing something truly memorable for your company. They come up with a slogan that looks nice and crisp on white t-shirts, so you decide to proceed with this design and sell them as part of your line.
After drawing up a contract that ensures you, as the t-shirt company owner, have ownership over the copyrighted design, you need to register it with the U.S. Copyright Office promptly. Why? Because without copyright registration, you cannot sue someone for infringement—no matter how blatant the infringement is. Conversely, you might be able to prevail in court over copyright infringement AND get statutory damages if you register your copyright within three months of its creation. Once you've registered your copyrights, you've put the world on notice that you are the rightful owner of these designs.
CONCLUSION
When all you have is an idea and a dream for your t-shirt business, you actually have assets already—your intellectual property! Truthfully, your t-shirt company's intellectual property pieces are probably your most important assets. As soon as you are able, you need to address how you are going to give your intellectual property the greatest protections available. This is especially important given that a company's brand can be copied in an instant thanks to the internet.
The Browne Firm would be more than happy to evaluate your business idea and counsel you on the best way to secure your IP so you have a solid foundation on which to grow your business. Give us a call today at (914) 875-1959.