Empire State Estates: Navigating the New York Probate Process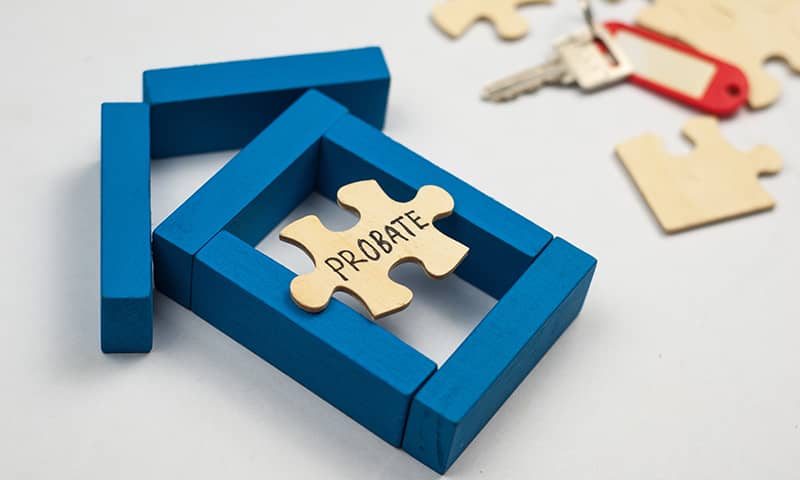 Losing a loved one is difficult enough without having to navigate the complex legalities of probate. Here in New York, we have very specific laws governing how an estate is handled after someone dies. Let's walk through the probate process step-by-step so you know exactly what to expect.
With extensive experience in estate law in New York, we've guided countless families through this challenging time. We aim to simplify an often confusing bureaucratic process so you can focus on healing.
What is Probate?
First, let's start with the basics. Probate is the legal process of administering a deceased person's estate. The primary goals are to validate the will, identify and inventory assets, pay any outstanding debts or taxes, and ultimately distribute the remaining assets to beneficiaries.
The probate process is governed by state law, so the procedures vary across the country. Here in New York, the Surrogate's Court in each county oversees estate matters.
Is Probate Necessary in New York?
Under New York law, probate is required if the deceased person owned real estate, had assets above a certain value, or held assets solely in their name. Some ways to potentially bypass probate include joint bank accounts, accounts with named beneficiaries like life insurance, or establishing a living trust.
But even for modest estates, some initial filings are usually needed. The key is developing a customized estate plan ahead of time to minimize the legal hurdles for your family later.
Navigating the Probate Process in New York
If probate is necessary for your loved one's estate, here is an overview of the step-by-step probate process in New York:
Step 1: File the Probate Petition
To initiate probate, an executor named in the will files a petition with the Surrogate's Court in the county where the deceased resided. This petition includes key documents like the original will, a certified copy of the death certificate, and initial asset inventories. The executor must also pay the required court fees.
Step 2: Appoint the Executor
The Surrogate's Court will review the petition and officially appoint the executor. This grants them legal authority through a document called Letters Testamentary. The executor oversees the entire probate process on behalf of the estate.
Step 3: Inventory Assets and Notify Creditors
One of the executor's main duties is identifying and cataloging all the estate's assets. This inventory must be as complete and accurate as possible. The executor must also notify any known estate creditors of the death.
Step 4: Pay Valid Claims and Estate Taxes
The executor uses estate assets to pay outstanding debts, taxes, and creditor claims. If the estate meets the threshold, the executor must file estate tax returns at both the state and federal level.
Step 5: Distribute Remaining Assets
Once all debts and taxes are settled, the executor can identify beneficiaries and distribute what remains of the estate according to the will's wishes. Assets pass to heirs based on New York intestacy laws if there is no will.
Step 6: Close the Estate
Finally, the executor petitions the court to close probate after distributing all assets. The Surrogate's Court will issue a decree formally closing the estate.
We recognize this can feel like an overwhelming process at an already difficult time. But with the guidance of a probate lawyer, you can navigate the New York state probate process in the most efficient manner possible.
Seeking Legal Guidance for New York Probate
Having an experienced New York estate planning attorney assist you through the probate process is extremely beneficial.
We can help in several key ways:
Advise on the best approach to execute the will and organize documents upfront to ease the court procedures down the road.
Act as liaison with the Surrogate's Court to ensure filings are complete and deadlines are met.
Inventory assets and identify all relevant creditors so no claim is overlooked.
Appraise property and guide the sale of assets if required to pay debts.
Distribute estate assets correctly per New York law and the will's directives.
Settle any disputes between beneficiaries over the estate.
Provide general guidance on the best options to minimize your estate tax burden.
Proper planning through instruments like wills and trusts can also simplify the probate process for your own heirs in the future.
Contact Our New York Probate Attorneys Today
We hope this breakdown gives you a clearer picture of what is involved in probating an estate here in New York. If you have any other questions, our probate lawyers are always available for a consultation about your specific situation. We have helped thousands of New Yorkers protect their legacy.
Contact us online today to work with a dedicated advocate for your family.
Frequently Asked Questions
How long does probate take in New York?
Probate often takes 9-18 months to fully complete probate in New York, even for straightforward estates. It can feel like the process is taking forever, but with help from an experienced attorney, you can get things on track.
Can a surviving spouse challenge the will?
Yes. Under New York law, a spouse may elect to take their share of assets as dictated by law rather than what is written in the will. This is known as the right of election and can override the will's directives.
What happens if there is no will?
If the decedent died without leaving a will, their estate will be distributed according to New York intestacy laws, which specify default heirs based on family relationships. The court will appoint an administrator to oversee the process.
Don't Navigate New York Probate Alone – Contact The Browne Firm Today
Going through probate in New York can be an intimidating and confusing process. Too often, families feel like they are left on their own to figure everything out during an already difficult time. But you don't have to go it alone.
At The Browne Firm, our dedicated team of probate attorneys and staff are here to support, guide, and advocate for you every step of the way. We know New York estate law inside and out and can handle all aspects of probate for you. Our estate planning lawyers will carefully explain the process, options, and requirements so you can make informed decisions.
Let us shoulder the legal burden so you can fully focus on honoring your loved one's memory and legacy. Contact us today.