New Year, Better Business: Important Things to Do Now to Have Your Best Year Yet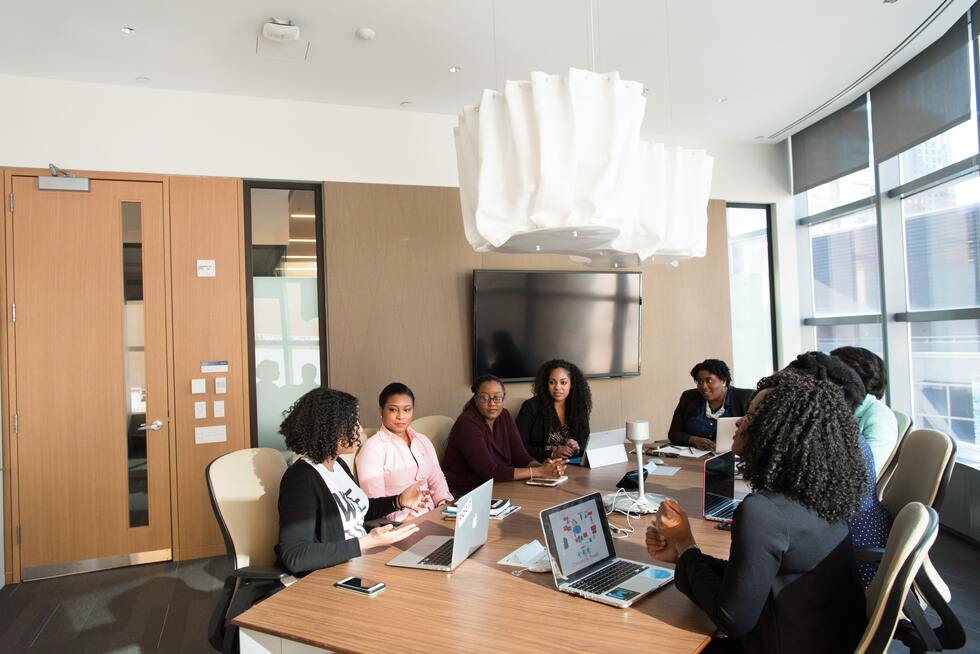 As you wrap up one year and look ahead to the next, it makes sense to review your accomplishments and challenges from the previous 12 months and set goals for the next 12 months. Whether you finished the year strong or are just grateful to have weathered difficulties, now is the time to reflect on what you did well, what you can improve, and what new heights you will shoot for in the future. As the old saying goes, those who fail to plan truly plan to fail, so don't make that mistake. Carve out time alone and with your team to decide where you want to go and how you're going to get there.  
A few things you may want to prioritize during this planning process include reviewing key performance indicators (KPIs), reviewing vendor and partnership agreements, updating operating documents, and gathering tax documents. This is also the right time to do at least a cursory review of things like your physical inventory and staffing needs. Investing a few hours at the beginning of the year focused on both the nuts and bolts of your business and your strategic vision puts you in perfect position to hit the ground running. 
TRACK, MEASURE, AND ASSESS KPIS
Every smart business owner knows the numbers inside and out—your expenses, your revenue, your profit margin, and so on. The better grasp you have of your finances, the more confidently and quickly you can make decisions and the more agile you can be in making adjustments. If you haven't been good about this in the past, perhaps this year you will want to hire a great bookkeeper and an experienced CPA. Don't get discouraged if you can't review the entirety of last year's numbers. Instead, take just the fourth quarter as a snapshot and start there. Take a close look at KPIs such as: 
Cash flow

 

Cost of goods and services

 

Revenue growth rate

 

Customer acquisition cost

 

Accounts payable turnover

 
KPIs are not only about money, however. The U.S. Chamber of Commerce recommends you keep an eye on all areas of your business and track results. Here are a few of the most important areas you should be monitoring:  
Customer Relationships: 

Measure things like customer purchase frequency, customer satisfaction, and customer lifetime value.

 

Human Resources (HR):

 Consider worker turnover,

 

benefits administration, and new hire acquisition and training costs, plus devise ways to collect measurable data on less tangible things like employee satisfaction.

 

Sales and Digital Marketing: 

Track things like website traffic and social media engagement, SEO rankings, cost per lead, conversion rates, and cart abandonment rate.

 
If you've tracked the numbers over several years, don't forget to look for trends. Also be sure to compare your numbers to goals and benchmarks you set for your business at the beginning of last year to see if you performed as well as you had hoped. If you fell short, figure out why and then make a plan for how to do better this next year. Keep in mind that some things like unexpected market shifts and supply chain issues are outside your control, so focus on areas you can control and have mechanisms in place to deal with the inevitable external variables that can wreak havoc on your best-laid plans.  
REVIEW AND UPDATE RECORDS AND DOCUMENTS
An organized business is an efficient business. Do you have a reliable system for maintaining and retrieving essential documents and records? If not, you may want to consider implementing a good document management system that will work for you. If you only have time to review a few documents as you prepare to springboard into a new year, here are a few that should be at the top of your list:  
Vendor and Supplier Files:

 Start by verifying the vendor information you have on file is accurate. Review vendor performance and assess whether you want to continue to do business with them or whether now is the right time to entertain new relationships. Look at your vendor agreement contracts and decide if they need to be restructured. 

 

Independent Contractor Agreements:

 There are many good reasons to use independent contractors, including flexibility and cost savings. But don't keep these relationships on autopilot. Review their performance, the cost, and your return on investment. You may realize it's time to bring some work in-house, work with new people with different skill sets, or restructure the existing agreements. It's also smart to make sure you're staying compliant with employment laws to avoid trouble—sometimes the line between independent contractor and employee can get confusing, so talk to an expert to make sure everything is above board. 

 

Operating Documents:

 If there have been changes to your business entity name, type, or purpose, you may need to update your initial formation documents and file articles of amendment with the state. Ensure you have submitted your yearly report about annual meetings and minutes. This is also a good opportunity to review the corporate bylaws and make changes based on your assessment of your KPIs and other aspects of the business.

 

Tax Documents:

 Don't scramble at the last minute to locate all your tax documents! Put important dates on the calendar now and get ready. 

March 15, 2023,

 is t

he tax deadline for partnerships, S corporations, and LLCs that are taxed as partnerships and April 18, 2023, is the deadline for C corporations an

d sole proprietorships

. Some business owners and those who are

 self-employed 

must pay quarterly estimated tax

 on January 17, April 18, June 15, and September 15 of this year

. Be sure to confirm benefits, wage, and tax data for your employees and send out W2 and 1099 forms. Don't forget to check for special procedures like year-end bonus checks and payroll adjustments.

 
GIVE YOUR WHOLE BUSINESS A CHECKUP
As you prepare to have your best year ever, make sure all the moving parts of your business are functioning smoothly and efficiently. A few other areas you may want to review include these:  
Employees:

 If you're committed to hiring and retaining valued employees, now is a good time to ensure you're offering competitive compensation and perks. Look at things like vacation time, health insurance packages, stock options, and 401(k)

 plans especially for key employees and managers. Also assess whether you've got any talent gaps that need to be filled and have a plan for dealing with potential staffing shortages that could derail your company productivity and progress

. 

 

Technology:

 Falling behind in technology can put you at a competitive disadvantage. It isn't reasonable for most companies to be on the cutting edge and have the latest and greatest in every tech system, but this is a good time to take inventory of what you have, how you use it, and where it makes sense to invest in newer solutions. Cybersecurity, data analytics, and artificial intelligence are a few areas to look at, and moving some of these to the cloud might be a smart move. Even though new or enhanced technology solutions may involve a significant financial outlay, they may pay for themselves many times over in the long run. Before you dive into the new year, make sure you perform system review and maintenance, run backups, and download critical data from the cloud. 

 

Inventory:

 If you hold physical inventory of goods and supplies and/or merchandise, you need a good inventory system. At minimum, you should conduct an inventory review every year as a way not just to identify what you have on hand, but to help you make decisions about future purchases and to measure what's selling and what's just taking up space. A thorough inventory review will help you with both purchase and sales forecasting for the upcoming year—both of which are essential for bringing you a better bottom line. 

 
MEASURE, PLAN, AND EXECUTE FOR A SUCCESSFUL YEAR
We've all heard the expression "what gets measured gets done." Take time right now to truly understand your numbers and the state of every aspect of your business so you can set goals that are attainable. Set monthly and quarterly benchmarks and schedule time throughout the year to assess your progress—and adjust as needed. This is how you reach your short-term and long-term revenue and income goals. This is how you create explosive growth for your business and brand! 
Don't try to do everything alone. You might consider bringing in an advisory board, hiring a coach, or seeking out a mentor. You also need a stable of reliable, ethical, knowledgeable professionals to consult with to make sure you're making the best decisions and doing things by the book. You definitely need a trusted legal advisor on your team who can give you sound advice and guidance as you move through every stage of your business, from formation and brand protection all the way through to when you sell the business, go public, or pass it on to family members who will continue the legacy. 
Every move you make can have serious legal ramifications down the road, so whatever stage of business you're in, start the year off right with a free consultation from a trusted business attorney at The Browne Firm. Schedule a meeting with us today and put your best foot forward for your most successful year yet.