Medicaid vs. Medicare: Unraveling the Mystery for Long-term Care in New York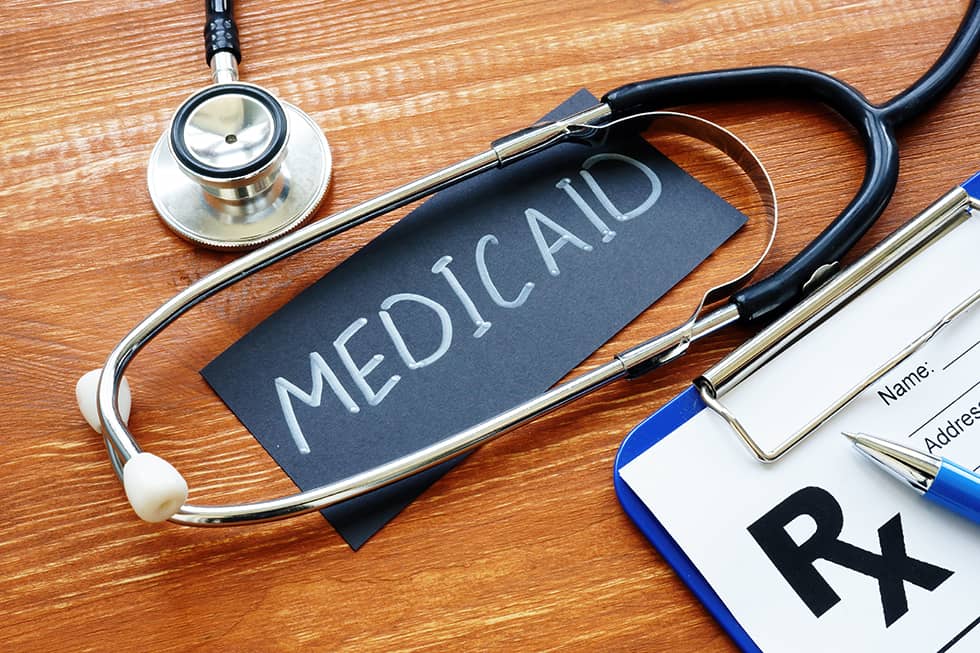 For many New Yorkers, the distinction between Medicaid and Medicare remains shrouded in mystery, especially when it comes to long-term care. The two words sound similar, so it's understandable that people often get them confused. But misunderstandings about these two programs can have profound implications for individuals and families navigating the healthcare landscape.
Given that a staggering 70% of us who live beyond the age of 65 will need long-term care at some point, it's crucial that you understand the differences between Medicaid and Medicare and their relevance for long-term care.
Medicaid and Medicare: The Core Differences
At a glance, Medicaid and Medicare might seem interchangeable, but they serve different purposes and are designed to serve different groups of people:
Medicare
Federal health insurance program
Primarily an age-based program for those 65 and older regardless of income
Provides some short-term coverage for skilled nursing or rehabilitation
Does not typically cover extended long-term care stays
Medicaid
Both a federal and state program
Assists individuals with limited income and assets regardless of age
Can cover long-term care services in New York
So, while you can count on being eligible for Medicare when you turn 65 and can rely on it to cover things like skilled nursing or rehabilitation, it's not enough. Unless you are quite well off financially or have a good long-term care insurance policy, chances are very good that you will turn to Medicaid to cover your long-term care services, and eligibility for Medicaid is based on income. This means you need to start planning well ahead of time to ensure you will qualify for Medicaid coverage. In New York, Medicaid is a crucial lifeline for many—but preparation is key.
Medicaid for Long-term Care in New York: Understanding Eligibility
Now that you know you can't rely on Medicare to cover your long-term care needs, you need to understand how to qualify for Medicaid coverage.
When it comes to Medicaid's long-term care coverage, two main eligibility criteria come into play: non-financial eligibility and financial eligibility.
Non-Financial Eligibility – This encompasses factors like age, disability status, and residency. An individual typically needs to demonstrate a medical necessity for long-term care.
Financial Eligibility – This encompasses both income and assets. As of 2023, the eligibility requirements are as follows:
– For a single individual applying for Medicaid in 2023, they must:
Have income under $1,677 / month
Have assets under $30,180
– For a couple, if both are applying, they must:
Have income under $2,268 / month
Have assets under $40,821
– When there's only one spouse applying, the limits vary.
IMPORTANT: It's essential to note that these figures can change annually. Always ensure you're referencing the correct information for the current year.
If you're looking at the numbers above and assuming you don't meet the eligibility criteria, don't panic yet. You may not qualify now, but an experienced Medicaid planning attorney can help you by assessing your situation and working with you to employ one or more strategies for increasing your chances of qualifying for coverage.
Debunking Common Misconceptions
There are several misunderstandings about Medicare and Medicaid that are all too common and that unfortunately lead people to make bad decisions as they prepare (or fail to prepare) for future healthcare needs. There's a lot to know about these programs and it's easy to get confused. Here are two of the biggest misconceptions we hear about—plus the truth you need to know.
Misconception 1: Medicare covers long-term care indefinitely.
Reality: Medicare is NOT designed to provide indefinite long-term care, and in many cases may only cover short-term rehabilitative stays. For extended care coverage, Medicaid is the solution.
Misconception 2: If you exceed Medicaid's financial thresholds, you'll be ineligible forever.
Reality: There are many strategies for adjusting your finances to become eligible for Medicaid. It's simply a matter of planning ahead and understanding what your options are. For example, if you work with a knowledgeable attorney to set up and fund a Medicaid Asset Protection Trust, you may dramatically increase your chances of securing Medicaid coverage, even if your income and asset levels previously made you ineligible.
To sum up: If you live long enough to need long-term care (and let's think positive and plan for that!), you cannot count on Medicare to cover those services. You'll likely need Medicaid to supplement your other financial means—but if you fear you won't qualify, then now is the time to work with a Medicaid planning attorney who works with you to employ strategies that help you qualify.
Coming Changes to Medicaid in 2024
As mentioned above, Medicaid's financial eligibility requirements can change each year, so it's important that you always check to be sure you're looking at the most current information. In fact, it's crucial for New Yorkers to be aware of all impending changes to Medicaid (a knowledgeable Medicaid planning attorney keeps a finger on the pulse of program shifts which is a great reason to work with one).
One big change we know is coming: Starting April 2024, a 30-month look-back period will be introduced for Community Medicaid, a program intended to delay nursing home admissions. Services under this program are provided at home, the home of a loved one, adult day care, or in assisted living.
With the new 30-month look-back period, asset transfers made within 30 months of a Medicaid application could affect eligibility. This means proactive planning will become even more vital.
It's Time to Act
Medicaid planning can be intricate, and with looming policy shifts, now is the time to get informed and take action—no matter what age you are (remember, Medicaid is for anyone who needs long-term care, not just those 65 and older). If you're navigating the maze of long-term care in New York and need guidance on Medicaid's role in it, The Browne Firm here to help.
Don't leave your long-term care to chance. Schedule a complimentary consultation with our firm to understand your options and chart a clear path forward.