How to Start Your Business Year Strong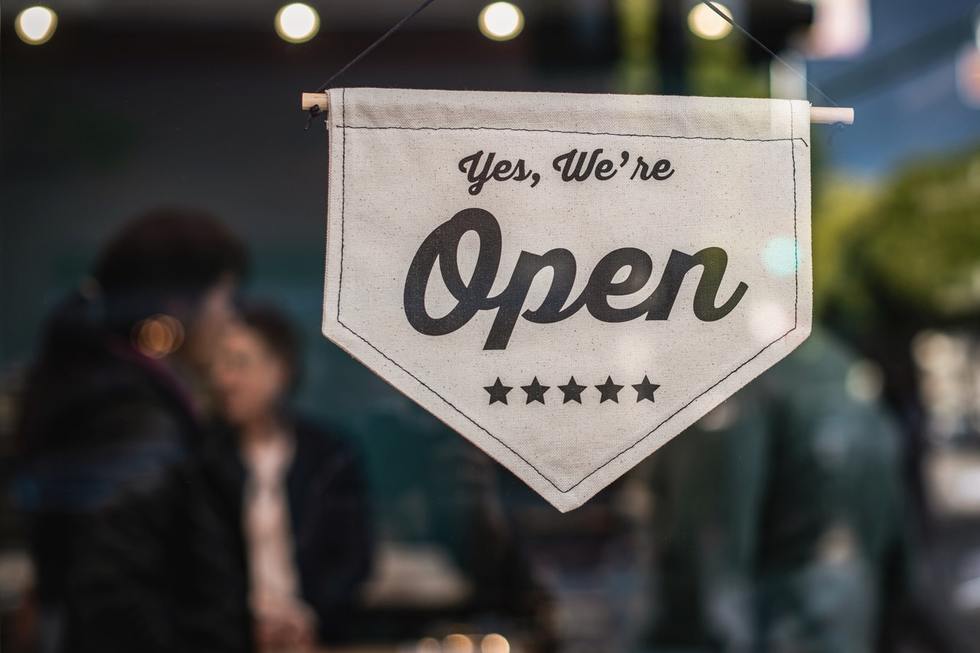 It has been a tough couple of years for many small businesses, but, as the adage goes, what doesn't kill you makes you stronger.
Small businesses that survived the challenges of 2020 and 2021—the worst pandemic in US history, a nationwide labor shortage, supply chain volatility, and rising inflation—are heading into 2022 with fresh hope. According to a new survey from the US Chamber of Commerce and MetLife, more than 75 percent of small business owners are optimistic about the future of their business. About 60 percent say their business is in good health, and 42 percent say they plan to invest in their business in the next twelve months.
While a healthy dose of optimism can help business owners persevere through hard times, your business needs an actionable plan to truly move forward. The end of the year is a great time to reflect on what worked and what didn't. You can also learn from the wider business community by keying in on new and evolving trends and incorporating these lessons into next year's planning.
LOOKING BACK ON THE PAST YEAR AND LOOKING AHEAD TO THE NEW YEAR
Much can be learned from both your failures and your successes. Here are a few key points for reflection as you take stock of 2021.
Figure out what is profitable. When taking stock of your business, the most basic place to start is the profitability of the products or services that you sell. Knowing which of your offerings are the most and least profitable will inform your inventory, marketing, and pricing strategies. But be mindful that revenue is different from profit: you need to determine the profit margin on everything you sell, which requires a detailed analysis of direct and indirect costs compared to the amount charged.
Trim the fat. You cannot run a business without incurring expenses. But not all expenses are created equal. Cutting back on necessary expenses could actually hurt your operations. You want to eliminate unnecessary expenses, or waste. First, review your expenses to understand your costs. Then, look for ways to trim fat from your business. For example, you might be able to renegotiate vendor contracts, find a cheaper supplier, or strategically reallocate labor. You might also be able to invest in money-saving technologies. A good rule of thumb is to cut back on spending that does not directly lead to revenue. You might want to consult with an accountant or business expert for an outside perspective.
Evaluate feedback. Some customers will give you their opinion whether you ask for it or not. However, you should actively and strategically gather customer feedback to gain business insights. Those insights can subsequently be used to implement useful changes. There are many ways to collect customer feedback, including phone surveys, live chat support, feedback forms, email surveys, online polls, reviews, and gift or prize giveaways in exchange for feedback. Look for patterns in the responses. If many customers express unhappiness about the same thing, that is an area that you can target for improvement. Likewise, when customers agree that something is working well, you know you are on the right track. By gathering as much information as possible about your customer's preferences, you can optimize the all-important customer experience and better market to your target consumer.
Reset goals. An assessment of your finances and customer feedback gives you a solid starting point for making New Year's business resolutions. But before setting goals for 2022, you may want to look back at your 2021 goals and give an honest appraisal of how well you did. Maybe you set unrealistic goals last year—or maybe you didn't set the bar high enough. If you met your goals, what were the specific strategies that made you successful? If you came up short, what held you back? Identifying and overcoming your weaknesses can be just as important as improving your strengths.
Get everyone on the same page. Your ability to meet business goals rests with the efforts of the entire organization. Communication is essential to strong leadership. An end-of-year meeting is a chance for you and your team to celebrate wins from the past year while pivoting to achievable victories in the year ahead. Let everyone know why you selected the goals you did and what everyone must do to achieve them. If it fits into the budget, reward your staff with food, gifts, or a party. Employees who feel appreciated tend to be more loyal and hardworking. This is also a good time to go over any upcoming changes to policies, contracts, or business operations.
BUSINESS TRENDS FOR 2022
Introspection is necessary for growth and success. But focusing too much on your own operations can lead to myopic thinking. Looking at what other businesses are doing can be inspirational and instructive. Consider incorporating some of these business trends into your year-end goals:
Digital technology. Digital technology was at the forefront of the pandemic, and that trend will undoubtedly continue. Almost every small business surveyed by QuickBooks said digital technology will be crucial to their business in 2022. One way you can use technology is to improve internal processes and reduce inefficiencies.
Online sales. Respondents also told QuickBooks that online sales will be an important source of 2022 revenue. This dovetails with the trend towards digital technology.
Customer experience. Digital transformation is at the heart of improving the customer experience, which is something that 80 percent of respondents in the Forbes Small Business Survey said they will focus on in 2022. Analytics software, for example, enables business owners to not only serve more customers, but to also to better serve existing customers.
Investing in talent. Business owners told Forbes and QuickBooks that investing in talent is a top priority for 2022. Focusing on employee health and wellbeing can help to attract and retain talent. For example, more employees now expect remote and hybrid work options to help them maintain work-life balance.
Customer trends. To improve customer experience, you must understand your customer. Messaging around issues that are important to customers, such as the environment and conscious consumerism, can set you apart from the competition. RingCentral points out that, in 2022, customers will continue to spend more time at home, expect their favorite small businesses to be online, and make more purchases using mobile devices.
Social media marketing. Social media platforms like Instagram and TikTok are a place to showcase your brand story. Don't have a brand story or aren't sure how to tell yours? Refining your message using a narrative can spark a visceral, emotional reaction in
Authenticity. Authenticity is difficult to define, but we know it when we see it. Authenticity implies a personal touch that cannot be faked and often involves showing flaws and vulnerability. The line between personal and professional is becoming blurred, so do not be afraid to showcase the human side of you and your employees.
To start 2022 on the right foot, you should make sure that any policies and procedures you implement do not present legal issues that can derail your goals. From reviewing contracts and customer data privacy policies to protecting intellectual property and resolving employee disputes, our business lawyers are committed to helping local businesses succeed. Contact our office to speak with a knowledgeable New York City business law attorney.
RECOMMENDED READING
Business Trusts 101: What Entrepreneurs Need to Know
Considerations When Hiring Your Child as an Employee