How to Choose a Trademark for Your Business: Four Tips for Protecting Your Brand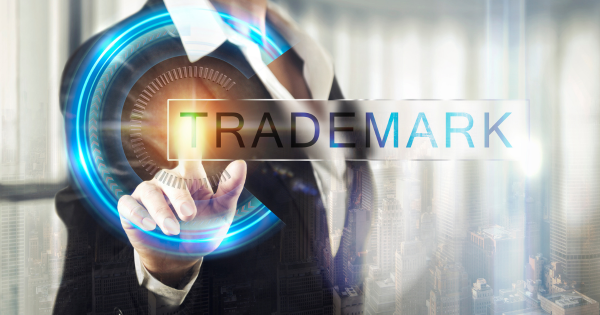 A strong trademark is essential to the success of your business. While your focus may understandably be on growing revenue, reaching new clients, and dealing with day-to-day operations, as you begin to establish a foothold in your market and develop a reputation, a trademark is critical for enabling you to protect what you're building. A trademark helps differentiate your products or services from those offered by competitors. It also contributes to establishing and building your brand recognition among customers, prospects, and partners, and it's a valuable tool in protecting your intellectual property rights.  
Business owners and brand builders often get excited about choosing a company name, crafting a clever slogan or tagline, getting a logo designed, picking out brand colors and type styles, and pushing all of those important elements out through various marketing channels. One thing they sometimes overlook is protecting those elements with trademarks. Choosing the right trademark for your business can be challenging, but with the right guidance, you can create a powerful and memorable mark. While a creative marketing firm can help you create all the pieces of your brand identity, they're really not the best at helping you choose the right trademark—that guidance is best provided by an experienced trademark attorney. 
In this article, we'll provide four important tips on how to choose a trademark for your business and ensure its protection. 
TIP #1: UNDERSTAND THE TYPES OF TRADEMARKS
Trademarks come in various forms, protecting everything from words and slogans to logos and colors and sounds–or a combination of these elements. It's important for you to understand the different types of trademarks so you can determine which one or ones you need. For example, a wordmark is a type of trademark that consists solely of text, while a design mark includes graphical elements. Filing for the wrong type of trademark can slow down the approval process, or worse, might provide inadequate protection. And if you're wondering if you really do need separate trademarks for your brand name, slogan or tagline, and logo, the answer is an unequivocal YES. Work with an experienced trademark attorney to discuss which elements are most important to protect now and which ones can wait a little longer. 
TIP #2: ENSURE DISTINCTIVENESS
One of the most important aspects of a trademark is its distinctiveness. The more unique your trademark is, the stronger its protection will be.  
Trademarks are classified into five categories based on their distinctiveness: 
Fanciful

: Invented words with no meaning (e.g., Google, Kodak)

 

Arbitrary

: Common words used in an unrelated context (e.g., Apple for computers)

Suggestive

: Implies a quality or characteristic of the product or service (e.g., Netflix)

Descriptive

: Directly describes the product or service (e.g., Best Buy)

Generic

: Commonly used terms for a product or service (e.g., "shoe store")

 
Fanciful, arbitrary, and suggestive trademarks provide the strongest protection, while descriptive marks may only be protectable if they acquire secondary meaning. Generic marks are not protectable at all. 
You may have heard about a recent trademark challenge for the phrase "taco Tuesday." A regional restaurant chain called Taco John's successfully trademarked the phrase in 1989. Taco Bell now contends that the phrase is in common use and that no one should have the right to use it exclusively—therefore, it should not be trademarked. The case brings up interesting questions about whether the original application should have been approved, what steps Taco John's should have been taking over the past three decades to protect their trademark, and where the line is drawn for generic terms. It also underscores the importance of working with a knowledgeable attorney to register your trademark and keep it protected once you have it. 
TIP #3: CONDUCT A THOROUGH TRADEMARK SEARCH
Before you settle on a trademark, it's crucial to conduct a comprehensive search to ensure no one else is using a similar mark for a related product or service. A thorough search should include the United States Patent and Trademark Office (USPTO) database, state trademark databases, domain name registries, and general internet searches. 
While anyone can go online and conduct trademark searches, this activity is best done by those who have a thorough understanding of trademarks. With so many trademark types and so many trademarks already registered, knowing what to look for and what is a possible threat to your mark is both complex and time consuming. Working with an expert during this stage is highly recommended. 
TIP #4: CONSIDER INTERNATIONAL IMPLICATIONS
If you plan to expand your business internationally, it's important to consider trademark protection in other countries. Trademark laws vary by jurisdiction, so it's essential to research the requirements and registration processes for each country in which you plan to do business. The Madrid Protocol is an international treaty that can streamline the process for registering your trademark in multiple countries. 
Even if you don't have specific plans now to operate overseas or expand into international markets, you may want to consider securing trademark protection in other countries anyway in anticipation of working with suppliers or sales channels in other countries. Today almost everyone is operating within a global economy in one way or another, and if you aren't now, you very well may be sooner than you think. Again, discuss your 5- to 10-year business goals with your attorney so you can work together to determine where it might be wise to protect your brand before it needs protection. 
THE BOTTOM LINE
You need to protect your brand with the right trademark. Even if you intend to keep your business small and operate within a confined geographical area, and even if you haven't even launched your brand yet, there are important considerations to be reviewed sooner rather than later. If you wait until you've established brand recognition and garnered good will in your marketplace, at that point it may be too late to guard against threats, whether from ill-intentioned bad actors who want to leverage your hard work or even those who accidentally step on your brand toes, so to speak. And once you've registered your trademark, constant monitoring against infringement is absolutely necessary. The best thing you can do is consult early on with a trademark attorney and discuss your business plans and goals so you can ensure you have the right protection for your brand.  
The Browne Firm PLLC is experienced in handling trademark selection, registration, monitoring, and infringement matters. We would love to work with you in navigating these complex issues to safeguard your intellectual property rights. Please contact us at (914) 430-4348 to discuss how you can keep your business and brand trademarks safe. We also invite you to learn more about our Trademark Watch Services to ensure potential threats to your registered trademark are caught early.