Demystifying the PLLC: Everything New York Professionals Need to Know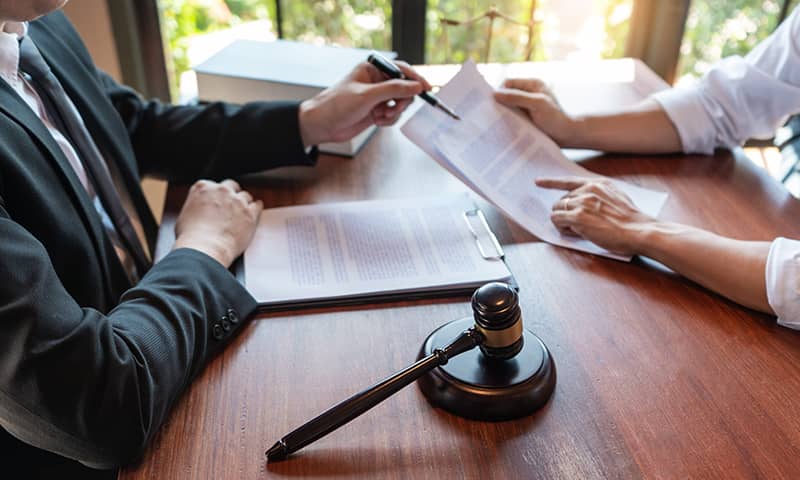 The way you set up your business from the beginning can have significant ramifications down the road, so it's important you make the right choice from the get-go. But navigating the intricate landscape of business formations can be daunting. For professionals in New York, understanding the PLLC—Professional Limited Liability Company—is crucial. If you are wondering if a PLLC is right (or required) for you, read on to gain a thorough understanding of PLLCs so you can make informed decisions for your business.
What is a PLLC?
You are probably already familiar with the term LLC, or Limited Liability Company. This is a business entity that is well suited for startups and small businesses who want to enjoy the advantages of being a corporation without having to deal with a lot of oversight and regulations.
A PLLC, or Professional Limited Liability Company, is a business structure designed specifically for licensed professionals. It combines the liability protection of a corporation with the flexibility and simplicity of an LLC, ensuring professionals can practice their craft while safeguarding their personal assets. A PLLC is not a substitute for insurance that will protect you and your partners from liability due to negligence or malpractice, but it can protect you from liability due to a partner's negligence or malpractice.
Who Should Consider a PLLC in New York?
New York mandates certain professions to operate under the PLLC structure. If you are a practitioner in one of the following areas, you will be required to form a PLLC:
Health – e.g., Doctors, Dentists, Chiropractors, Nurses, Pharmacists, Psychologists
Professional Services – e.g., Architects, Engineers, Interior Designers, Accountants, Lawyers
Wellness – e.g., Massage Therapists, Acupuncturists, Nutritionists, Athletic Trainers
This is not an exhaustive list. Many other New York practitioners are mandated to operate within a PLLC structure–from Veterinarians to Speech Pathologists to Social Workers. Be sure to consult with a knowledgeable business attorney to verify whether or not you will need to set up a PLLC.
Is Forming a PLLC as Easy as Forming an LLC?
It's a common misconception that any professional can set up a PLLC. That's because they mistakenly believe that the process is just as straightforward as the process for forming an LLC. However, given the specific professional requirements and state guidelines, there's a lot more to it and, unfortunately, many more mistakes that can be made along the way. Don't let misconceptions lead you astray. Small errors now can lead to huge problems later.
Who Can Help You Set Up a PLLC?
If you've been researching how to set up a PLLC, you may have seen some "do it yourself" websites that claim you can complete the process online quickly and inexpensively. However, this is highly inadvisable. The process is not exactly straightforward, and it is very easy to make a critical mistake if you don't have experience in business formation.
Regrettably, many PLLCs in New York are established inaccurately by well-meaning accountants unfamiliar with the intricacies specific to certain professions. If you choose the DIY route or work with someone other than an experienced New York business lawyer to set up your PLLC, you may find yourself facing unnecessary delays and excessive financial outlay during the process.
Why is it Important to Set Up Your PLLC Correctly?
Again, there are some unique complexities to forming a PLLC. A misstep in the formation can lead to serious issues later on such as:
Liability exposure – defeating the very purpose of the PLLC
Potential legal complications with the New York Department of Education Office of the Professions – costly and frustrating
Working with a knowledgeable New York business attorney is the best way to ensure the process goes smoothly and quickly—and that it's done right the first time.
Why Choose Our Firm for Your PLLC Needs?
The Browne Firm has successfully established numerous PLLCs across New York, working seamlessly with the Department of Education Office of the Professions. Our deep understanding of the requirements ensures your PLLC is structured correctly, right from the start. We take a complicated process and streamline it so you don't have to worry about requirements and deadlines—you can focus on your business while we focus on your business formation.
Take the Next Step with The Browne Firm
If you're in one of the profession categories listed above or know someone who is, don't leave the formation of your PLLC to chance. Ensure you're protected, compliant, and primed for success. The best thing you can do is talk to a knowledgeable business attorney who has a solid track record of setting up PLLCs in New York and who will make sure your PLLC is established correctly.
Have questions? Need clarity on PLLCs? Let's chat. Contact The Browne Firm for a tailored and complimentary consultation. You don't need to navigate the PLLC maze alone—let us help you complete the process with confidence.