6 Steps to Prepare Your Business for An Emergency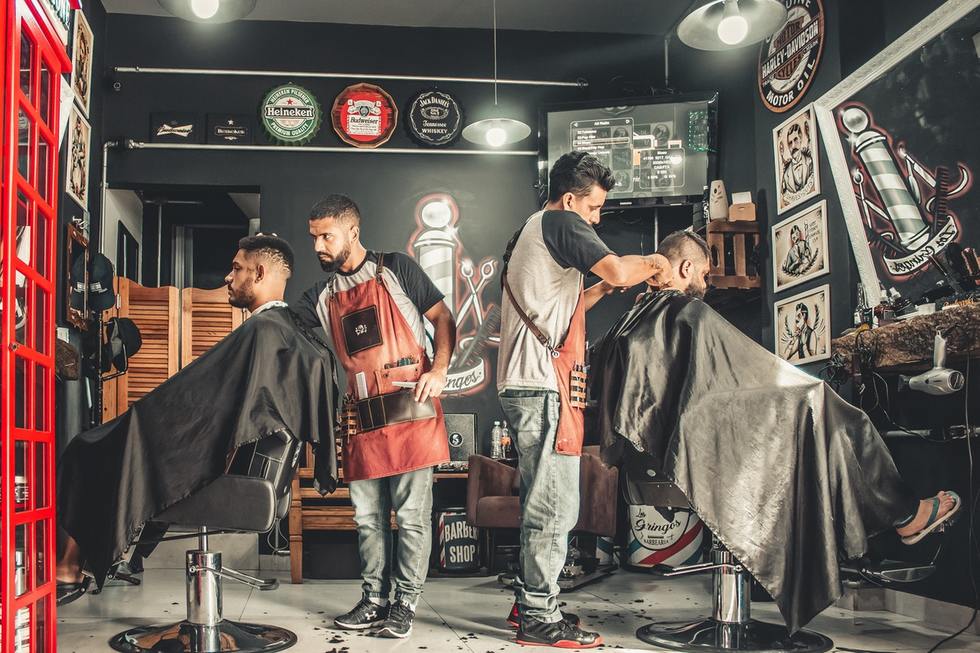 The year 2020 has been an ongoing lesson in the need to prepare for the unpredictable. From the pandemic to natural disasters, businesses have faced numerous challenges that could force them to close.
The most common emergencies that businesses typically face fall into three categories:
Natural disasters such as floods, fires, and earthquakes
Medical emergencies such as the current COVID-19 pandemic
Human-caused accidents resulting in physical or technological damage
The Small Business Administration estimates that as much as 25 percent of businesses fail to reopen after an emergency or disaster. In light of this uncertain period, it is essential to take proactive steps to prepare your business for an emergency. Here are the things you should keep in mind as you develop your business's emergency plan.
1. ASSESS THE TYPES OF RISKS YOUR BUSINESS IS MOST LIKELY TO FACE
Your risk mitigation plans should emphasize the emergencies your business is most prone to encounter. To properly assess those emergencies, consider your business's location, the industry you operate within, and the typical circumstances in your community or environment. For instance, businesses that operate in California are likely to prepare for earthquakes because of the geographical elements in their location.
On the other hand, businesses that deal with dangerous chemicals ought to focus their preparations on the risks those chemicals pose. By analyzing your business's unique risks, you position your business to make intentional decisions with a greater positive impact.
2. REEVALUATE YOUR BUSINESS INSURANCE
After assessing your business's various risks, review your business insurance to make sure your coverage appropriately addresses those risks. Also, take this time to evaluate whether you have the right amount of coverage. Obtaining the correct type of coverage in the proper amount allows your business to access much-needed funds if disaster strikes.
3. CRAFT A COMMUNICATION PLAN
To effectively implement an emergency plan, you must keep your team abreast of emergency situations that impact your business. One way to keep your employees in the loop is to create a communication plan that outlines how information regarding your business is circulated within your company.
This plan should include important contact information and the essential roles to be filled by your employees. Remember to keep your communication and emergency plans in an accessible location that can withstand natural disasters. Due to technological advancements, you can also store your business's important documents digitally in the cloud.
4. CREATE A BUSINESS EMERGENCY FUND
The inability to quickly access funds is one of the primary reasons that businesses remain closed after a disaster. Even if you have obtained insurance and have a valid claim that your insurers will accept, it will likely take some time before those funds are distributed. As a result, it is critical to have access to cash so that you can meet the business commitments necessary to continue operating. These commitments may include maintaining payroll, ordering supplies, and maintaining your manufacturing systems.
5. DOCUMENT & PRACTICE YOUR EMERGENCY PLAN
If the unthinkable occurs and impacts your clients or staff, it may open the door to litigation. However, a clearly documented emergency system that identifies best practices as part of your plan will serve as evidence of the careful steps you have taken to mitigate the risk of damage or harm. Furthermore, by practicing your plan, particularly in areas prone to natural disasters, you can help your team avoid unnecessary risks.
6. ENSURE THAT YOUR LEGAL DOCUMENTS PROVIDE SUFFICIENT LIABILITY PROTECTION
One of the primary reasons people form legal entities such as limited liability companies and corporations is to avoid personal liability for claims against the business. With business entities that provide limited liability, if the business is held responsible for claims stemming from an emergency, the owners and management may be entitled to such protections. Nevertheless, you should review your formation and management documents carefully to confirm that they include the proper designations and provisions regarding liability limitations.
PREPARE YOUR BUSINESS TODAY
The saying "luck favors the prepared" is especially true for business owners hoping to survive life's emergencies. Our team at The Browne Firm is experienced in helping businesses like yours create and execute plans that mitigate risk during uncertain times. To develop a plan that meets your business's unique needs, call our office to schedule an appointment today.
Call us today at 914-875-1959 or contact us online to set up an appointment.