5 Types of Risk Businesses Face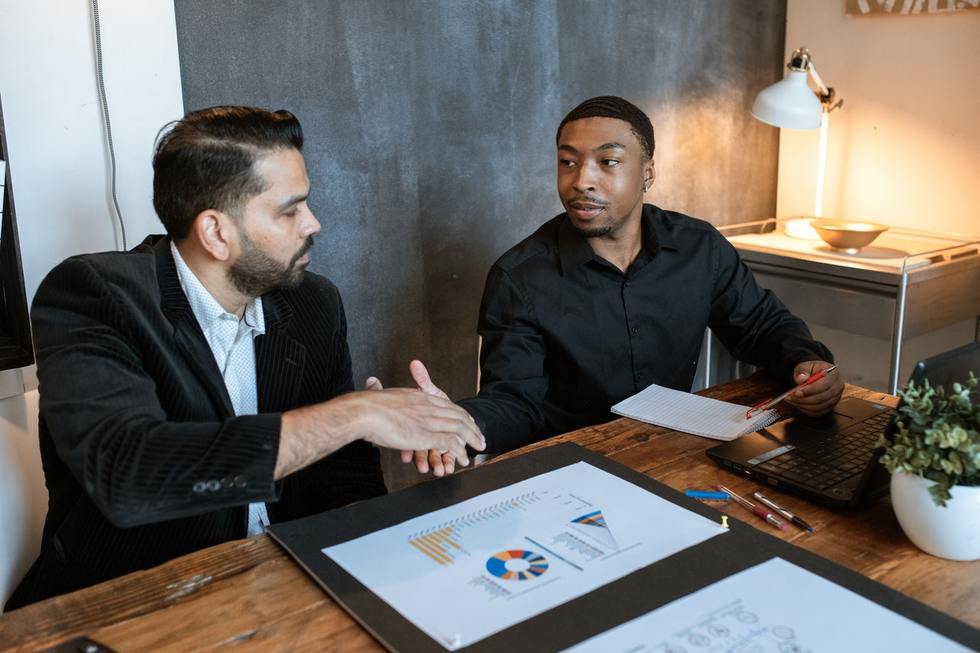 Pursuing a business venture naturally involves risk. Eliminating all risk is not an option—there are many factors beyond your control, and it is impossible to prevent every circumstance that might deviate from your plans. Nevertheless, you can decrease the degree of risk to which your business is exposed by identifying risks and taking proactive steps to mitigate them. The following five types of risk are the most common risks businesses face.
Contractual Risk. A contractual risk arises from either the failure to document the rights, responsibilities, and obligations of the parties to an agreement, or a breakdown in an existing contractual relationship. Activities like hiring employees and independent contractors, working with vendors, and providing goods or services to clients can increase contractual risk. Business owners typically anticipate contractual issues. Despite the prevalence of breakdowns within contractual agreements, however, companies often fail to manage their contractual obligations effectively. As a result, business owners should seek the counsel of an experienced business attorney when drafting contracts and to create systems of review for every agreement they execute.
Structural Risk. Structural risk arises from problems with how a business is structured. For example, selecting the wrong legal entity for a business—or never establishing a separate legal entity—creates a structural risk. It is common for business owners to start a business as a sole proprietorship. However, business owners often fail to timely transition to a separate legal entity that provides limited liability. Another structural risk arises when the business fails to properly identify and clarify ownership and management issues, such as how the business is managed, how ownership interests are transferred, and the degree to which owners are exposed to personal liability. Putting the proper legal structure in place is crucial to minimize the risk of disputes, lawsuits, and the personal liability of the business owners for claims against the business.
Operational Risk. Operational risk involves the day-to-day activities and ongoing management of resources within a business. Operational risk has the potential to compound over time. In other words, a business's failure to perform essential daily tasks like maintaining accurate books and records can eventually create a very significant risk. Solving operational risks can be very expensive and time-consuming. Moreover, this type of risk has a higher chance of negatively impacting the business on various levels. Another example of an operational risk is the failure to properly identify and protect intellectual property belonging to the business. Carefully considered plans and procedures should be implemented to ensure that the business's day-to-day operations are carried out in a way that mitigates its risk.
Compliance and Regulatory Risk. Managing compliance and regulatory risk is critical when a business is subject to government rules, laws, or regulations. Compliance risk arises when there is the potential to violate rules and regulations. Regulatory risk (a related term that is sometimes used interchangeably) involves the creation of rules applicable to the business. For example, a business can reduce its regulatory risk by ensuring that it complies with rules promulgated by the Internal Revenue Service. Failure to pay taxes on time or use the correct procedure results in negative consequences. Another example of a regulatory risk involves changes in the law applicable to a company—for example, a law increasing the minimum wage it must pay its employees. Noncompliance with such laws will likely result in substantial civil penalties. One important recent example is the General Data Protection Regulation, which mandates several changes to the way companies interact on a global level in order to avoid hefty fines. A business's compliance risks vary depending on time, location, industry, and a host of other factors. Nevertheless, every business should take steps to ensure that it complies with the applicable laws, rules, and regulations applicable.
Litigation Risk. The risk of litigation is significant in today's litigious society. Litigation risk overlaps with many, if not all, of the other types of risk described above. When a risk becomes a reality, litigation is often proposed as a solution. Litigation is a time-intensive and resource-heavy process, however. In fact, the cost of litigation can rival the cost of the initial problem. In addition to depleting resources, litigation may also impact the reputation of a company, particularly if it does not prevail in the lawsuit. Consequently, business owners should exercise care to minimize the opportunity for litigation to arise.
LET US HELP YOU
Actively working to reduce risks is a key component in achieving and maintaining business success. Call our office to schedule a virtual consultation to discuss how we can identify and manage the areas in which your business is most vulnerable.
Call us today at 914-875-1959 or contact us online to set up an appointment.