10 Steps to Setting up An Ironclad Framework for Your New York Business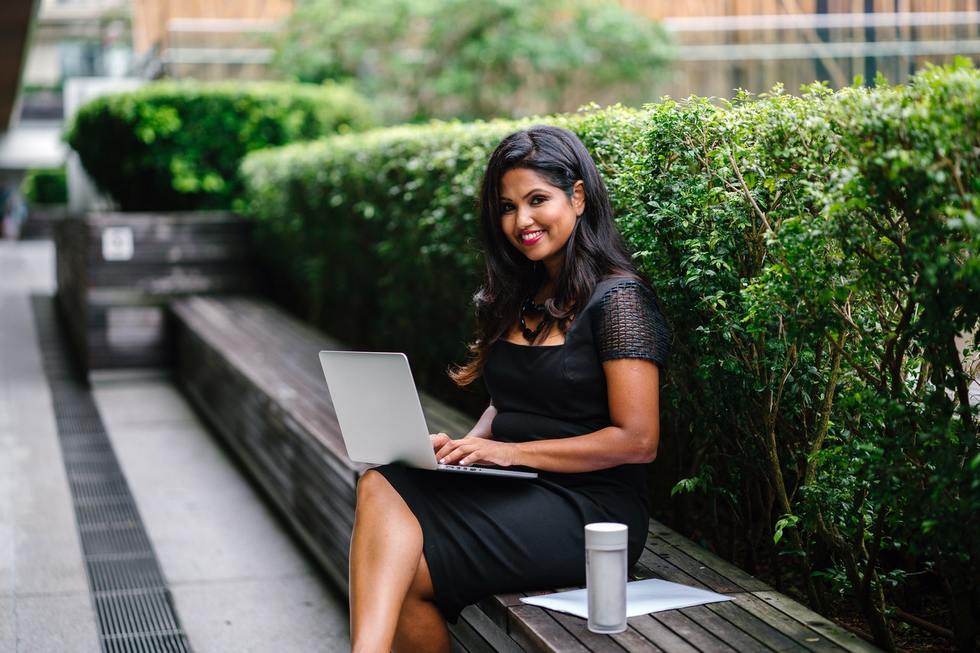 At the risk of preaching to the choir, you have a trillion things to worry about as the owner of a new business. We understand how easy it is to let some (seemingly minor things) fall through the cracks. For too many entrepreneurs, unfortunately, this includes securing their company's valuable intellectual property. This area of your business is especially important if you are looking at launching a t-shirt or clothing company (or otherwise working with visual artists like painters and graphic designers).
However, addressing these considerations in conjunction with the formal steps involved in launching your company means you have set yourself up for long-term success. To help you along in your entrepreneurial journey, we have outlined 10 steps you cannot afford to miss.
Step 1: Do a Full Trademark Search. After figuring out what you want your business to be named, conduct a trademark search to make sure the name doesn't infringe on existing trademarks. You don't want to spend money and time developing a brand only to find out that you can't use it. When you work with The Browne Firm, we will conduct a full trademark search that covers the official USPTO database and scours the internet for potential issues. Searching the internet and existing business names is known as a common law search, which supplements the Trademark Electronic Search System. We're as thorough as possible in our searches!
Step 2: Form an Entity. Form your company if you haven't already done so. In New York, the first action you need to take to form an LLC, for example, is filing the Articles of Organization with the Secretary of State's office.
Step 3: Draft the Governing Document. Get started on the formation agreements. To go back to the LLC example, LLCs in New York are required to have operating agreements. These lay out the duties, obligations, rights, and authority of each LLC member (owner). Be sure to draft and adopt your LLC's operating agreement within 90 days of filing the articles of organization!
Step 4: Get a Tax ID/EIN Number. Get an Employer Identification Number (EIN) for your business. This doesn't mean that you have to hire an extra pair of hands immediately. The EIN for your business is used by the IRS for tax purposes; think of it like your company's Social Security number. Without an EIN, you won't be able to open a separate bank account for your business or obtain certain licenses and permits.
Step 5: Satisfy Publication Requirements. Meet the publication requirements for your company. New York law states that you must file a notice in at least two newspapers informing the public that you have formed a company. The ads must run for a minimum of six consecutive weeks. If your company was formed in another state, you should also make sure you have also registered your company as a foreign entity in New York.
Step 6: Separate Your Assets. Open your company's bank account. This is a little more complicated than opening a personal checking account, for instance, but it is crucial that you separate business expenses and profits from your personal finances. Too many people use business accounts for personal purchases (and vice versa). If you do this, you may lose your company's limited liability status—making you personally liable for your company's debts.
Step 7: Trademark Your Business Name or Trade Name. You receive some rights for your trademarks if you don't federally register them with the USPTO, but the strongest protections are available to those who have registered. Once you have protected your company's intellectual property, you need to make sure your company is the rightful owner. If you currently own the intellectual property in your name, you might be able to use an IP assignment agreement to transfer the assets.
Step 8: Trademark Your Logo. Your brand is the lifeblood of your business. Why wouldn't you give it the strongest protections available? When you federally register your logo, you are providing notice to others that you have ownership rights. Additionally, you'll enjoy national protection for your logo (as opposed to protection that is confined to one area of the country).
Step 9: Get the Right Contracts in Place. Draft pertinent agreements and contracts with outside parties. In most cases, the long-term health of a business is directly related to the strength of its underlying contracts. Now, there are countless contracts and agreements out there for business owners to consider. For instance, owners of t-shirt or clothing companies typically need independent contractor agreements that lay out the scope of work for the contractors they work with. These agreements are also important for specifying the owner of any designs or intellectual property created.
Step 10: Draft Website Terms of Use and Privacy Policy. For the final step, don't forget about your company's website! This is your company's virtual lobby (especially so during a global pandemic). When it comes to intellectual property, your website is generally copyrighted. You also need to make sure that you have a robust privacy policy for your website, as well as terms and conditions. California, for instance, has strict rules you have to follow if you are collecting information on its citizens.
Conclusion
As much as we covered in this blog, there is still a lot more you need to do to make sure your business reaches its profit potential. For years, we have been helping owners of all different types of companies take care of what they need to so they can focus on growing revenue and legacies. Are you next? We'd love to find out; give us a call at (914) 875-1959 to discuss your options. We feature a 24/7 answering service and flat-fee billing to meet our clients' needs.